The Triptych mount is our latest product line of the Max Dupain works. This is a series of popular themes containing small reproductions of Max Dupain images that were originally printed for a special edition book to celebrate his 80th birthday on April 22nd, 1991. There were eighty hand-bound books produced and these are now a collector's item.
The prints themselves are of the highest reproduction quality and there is a very limited number still available. It is from this small stock we have been able to mount these very attractive triptychs in varying themes. The images include iconic and rarely seen images. They are a great way to introduce someone to Max's works and would make a quality gift to someone special.
Triptych description: 3 reproduction prints (each approx. 19cm x 15cm) mounted on Arctic White cardboard mats with 5mm foam core backing. Total size: 80cm x 35cm. Framing with glass or Perspex of these mounts can be arranged for an extra fee.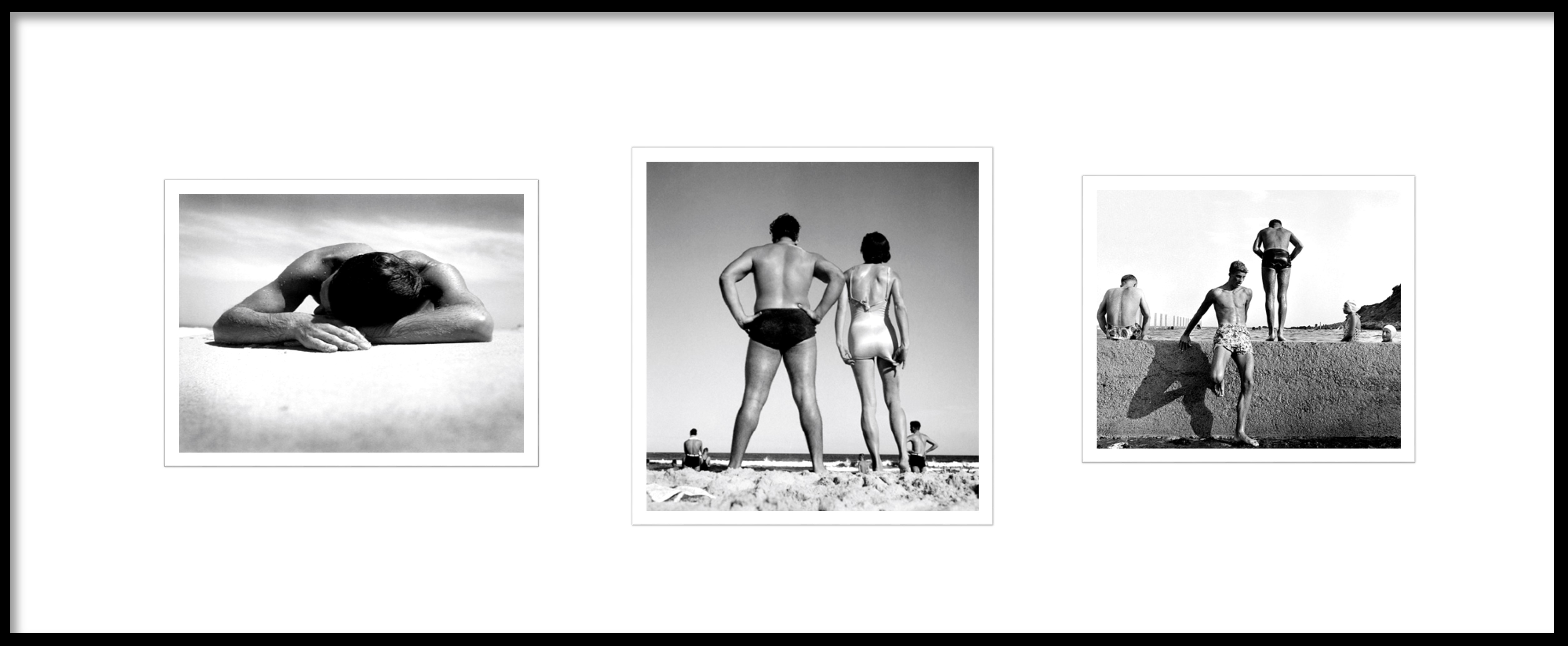 Beaches
---
View larger sample
Max grew up on Sydney's northern beaches and the beach culture and landscape were important influences on his identity. This is a collection of Max's iconic beach images: Sunbaker, 1937, Bondi, 1938 and At Newport, 1952. Framing extra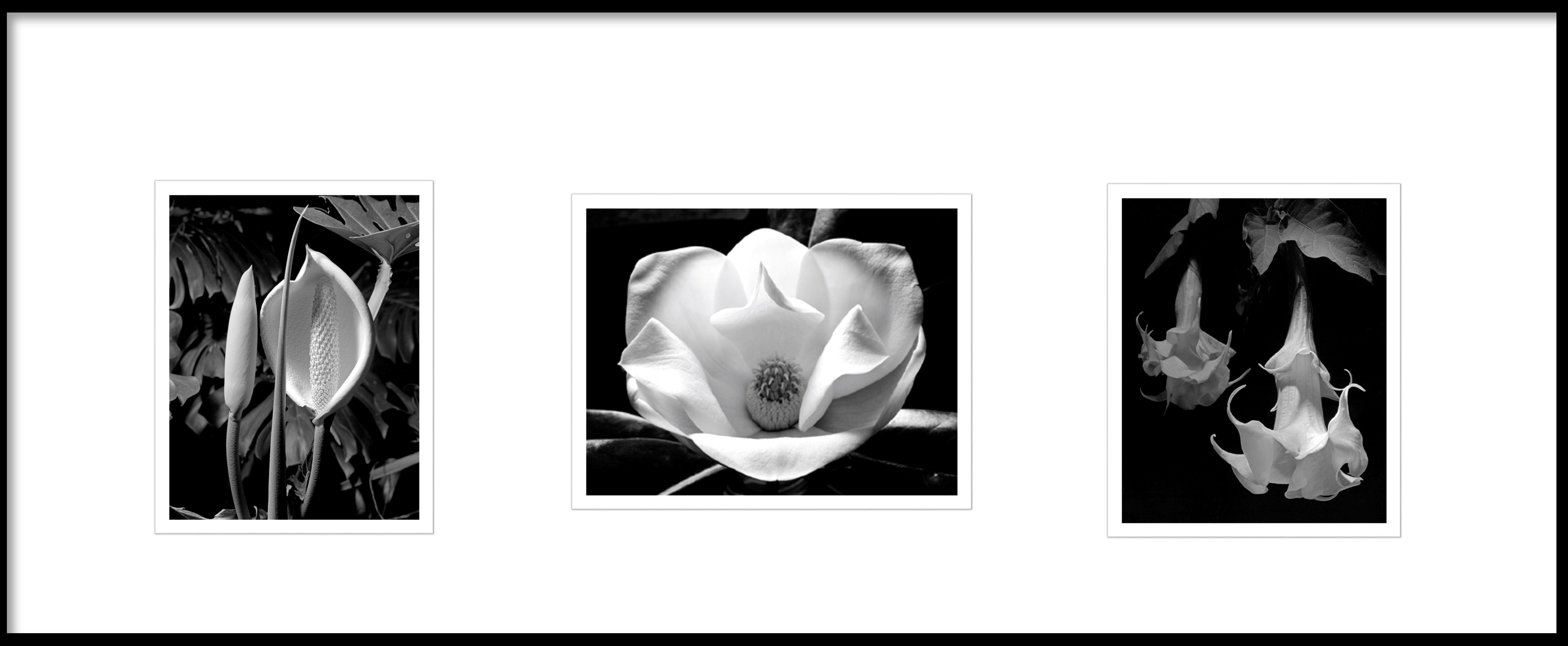 Flowers
---
View larger sample
This series of flower images were created by Max in the latter part of his career. They are Monstera deliciosa,1970, Magnolia, 1984 and Angels trumpets, 1980s. Framing extra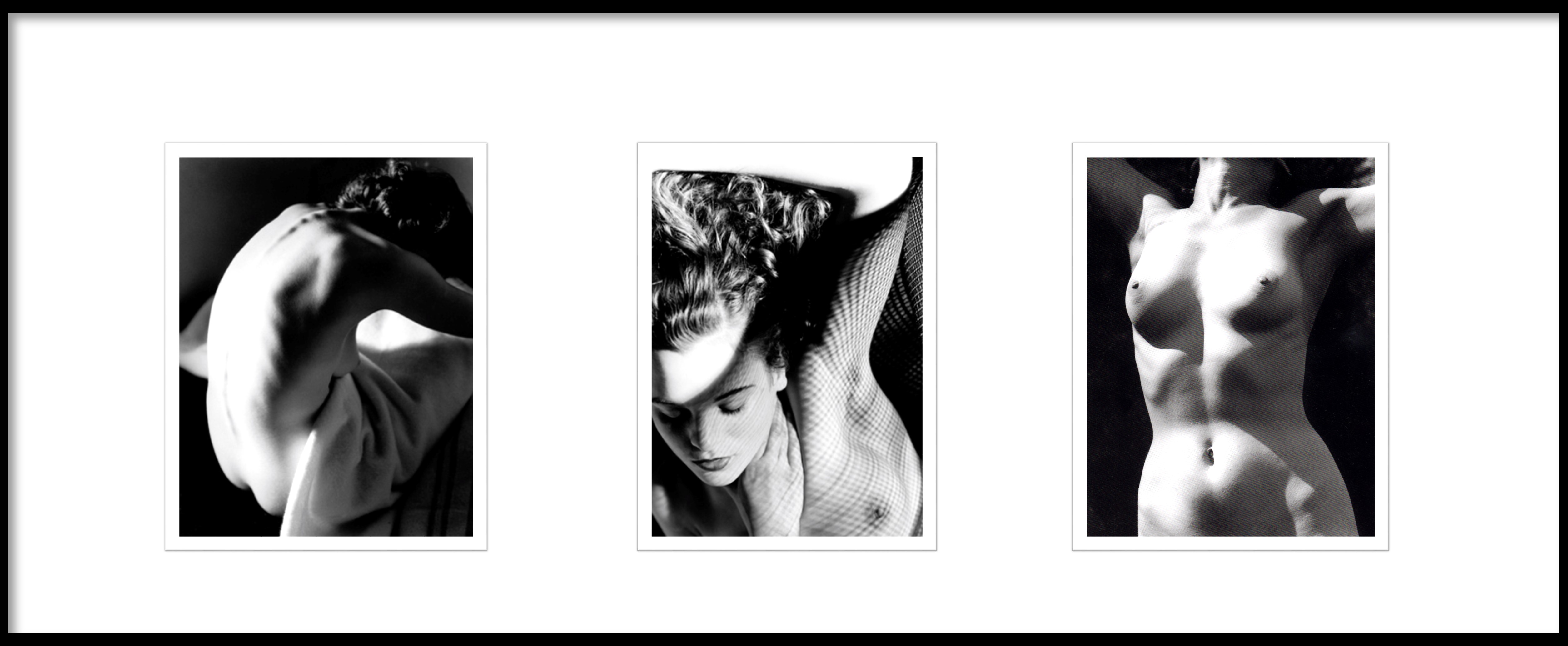 Nudes
---
View larger sample
A major creative subject focus for Max in the 1930s was nude forms. This series exemplifies his use of light and shadow to highlight the female form: Little Nude, 1938, Jean with wire mesh, 1937 and Nude torso,1930s. Framing extra